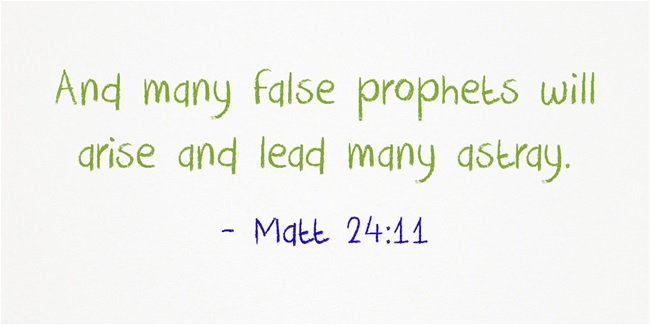 1. God speaks DIRECTLY to the prophets He chooses.
Noah, Abraham, Moses, David, Isaiah, and the rest, right up to John the Baptist and Jesus, all spoke and heard from God directly.
Why didn't God speak to Muhammad directly as HE had been doing for thousands of years?
2. The genealogies of many of the prophets are recorded in the scriptures.
We can trace Noah, Abraham, Moses, David … all the way back to Adam. The genealogy of Jesus too, is preserved and remember, this was recorded way back in the 1st century AD.
Yet a 'prophet' who came 600 years later, when there had already been great advances in writing and record keeping and science, has no record of his genealogy. Why didn't Allah give it? Muhammad claims to be descended from Ishmael but there is no evidence for such.
3. Prophets in scripture worshiped God Almighty and no one else.
Muhammad worshiped hundreds of idols for 40 years of his life! Why did Allah allow his chosen last "prophet" to be a pagan idolatrous polytheist bowing down and worshiping stone statues as his gods for two-thirds of his life before calling him?
4. The Quran says that prophets are to come from the line of Abraham, Isaac & Jacob.
And We gave him Isaac and Jacob; and We placed among his descendants the gift of prophecy and the Scriptures;… (Al Ankabut 29:25)
Although Ishmael is a son of Abraham, there is no mention of Ishmael's name here; only Abraham's son, Isaac and grandson, Jacob and THEIR descendants carry the prophethood. Not Ishmael and not his descendants. Based on this and other verses like 2:44, 19:49, 37:95-109, 21:69-70, 38:43-46, Muhammad is DISQUALIFIED and has no right to become a prophet. The only way he can claim to be a prophet is to say that these Quran verses from Allah are false.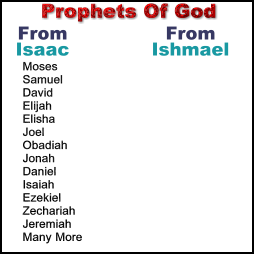 5. Allah says in the Quran that IF Muhammad was a false prophet, then Allah would seize him and cut off his aorta. This is confirmed in the hadith and tafsir. Here is the ayah:
Qur'an 69:44-46—And if he had fabricated against Us some of the sayings, We would certainly have seized him by the right hand, then We would certainly have cut off his aorta.
Question: What happened at Muhammad's death?
Answer: Sahih al-Bukhari 4428 —The Prophet in his ailment in which he died, used to say, "O Aishah! I still feel the pain caused by the food I ate at Khaibar, and at this time, I feel as if my aorta is being cut from that poison."
This cannot be just a mere coincidence. Allah promised he would cut off the aorta of the false prophet. And then Muhammad said that his aorta was being cut off! This is an incredible sign that Muhammad was a false prophet.
There was no direct call from Allah. When Muhammad ran away terrified from the Hira cave after having an encounter with a mysterious being, it was his wife Khatijah who first consoled him saying it was an angel even though Muhammad had originally been convinced it was a demon. So a woman was the first one to declare him a prophet? In those times, a woman's testimony was not accepted the way a man's testimony was. Why was he meditating in the cave in the first place? What religion was he following that required such meditation? What god came and met him as a result of his meditation?
In the end, I believe, Allah himself killed Muhammad in the most shameful and painful way at the hands of a poor Jewish girl because Muhammad was a false prophet who fabricated the sayings of Allah.