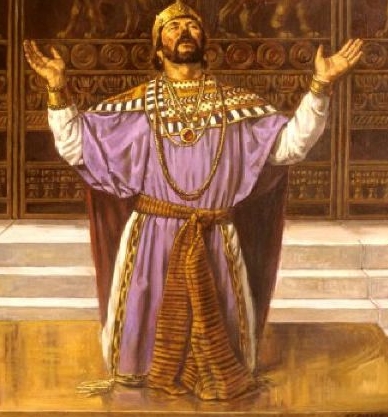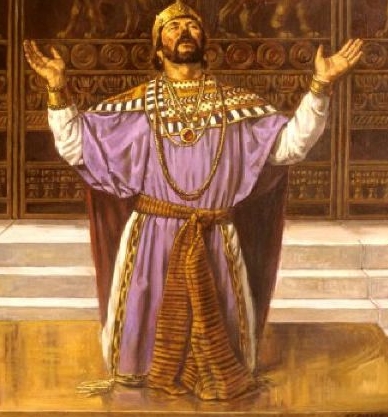 I was reading today about King Solomon in 2 Chronicles 2.  Yes, Nabi Sulaiman, whom our friends say was a Muslim prophet.
In this passage, Solomon is preparing to build a Temple to honor the Name of the Lord (Yahweh). (2 Chr 2:1).  Since you say Sulaiman was a Muslim, this temple was for Allah, correct?
Here's how Solomon described the Temple for God would be:
"It will be a place set apart to burn fragrant incense before Him, to display the special sacrificial bread, and to sacrifice burnt offerings each morning and evening, on the Sabbaths….He has commanded Israel to do these things forever." (2 Chr 2:4)
Does this describe Islam? Was this how Sulaiman, the Muslim prophet, practiced Islam? What is the significance of the sacrificial bread or the daily burnt offerings or the Sabbath in Islam?  Was all this done for Allah?  That does not sound like Islam to me.  If it was, when did Allah decide to change the requirements of your religion?  Not only that. He commanded Israel to do this forever.
To answer this, Muslims claim that the Jews have been abandoned in favor of Arabs.
In 1 Kings 6:11-13, The LORD Yahweh speaks directly to Solomon (not through an intermediary or angel) and He says to Solomon, "I will never abandon My people Israel."  Why would Allah speak such a message to a Muslim prophet directly? And then 1600 years later, speak indirectly to another Muslim prophet that all Jews are pigs. God said He would NEVER abandon Israel. But He changed His mind?
Let's look further…
Here is how Solomon prayed.
"Then Solomon stood before the altar of the Lord in front of the entire community of Israel. He LIFTED his hands toward heaven, and he prayed, (1 Kings 8:22-23). Also, in verse 54, it says Solomon…KNEELED with his hands RAISED toward heaven.
Is this how Muslims pray? Sulaiman apparently kneeled down and lifted his hands toward heaven when he prayed.  Did Allah change the way Muslims pray today?  When? Can you show in the Quran where He gave Muslims a new way to pray from the time of Sulaiman?
And finally, this is the scenario of the worship that took place in the Temple of Solomon.
"And the Levites who were musicians—Asaph, Heman, Jeduthun, and all their sons and brothers—were dressed in fine linen robes and stood at the east side of the altar playing cymbals, lyres, and harps. They were joined by 120 priests who were playing trumpets. The trumpeters and singers performed together in unison to praise and give thanks to the Lord. Accompanied by trumpets, cymbals, and other instruments, they raised their voices and praised the Lord with these words: "He is good! His faithful love endures forever!" (2 Chr 5:12-13)
Are these "Muslims" worshipping Allah? Musicians, musical instruments, singers?  Is this how you worship Allah today in your mosques?  By singing and by using musical instruments? When did Allah give new instructions to abandon singing and music during worship?
Interested in Christian-Muslim apologetics?
Read more articles like this and learn how to expose lies
Get my book. Now available on Amazon.