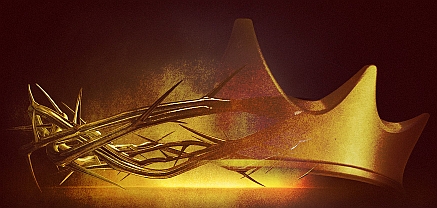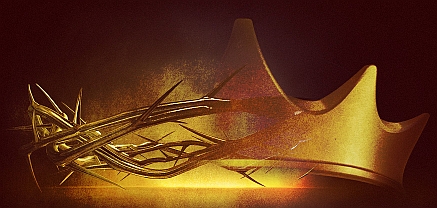 Once upon a time, there was a great and mighty King. He was wise and strong and generous and kind. He loved his people very much.
But His people were dying of a mysterious plague.  They did not know that their drinking water was contaminated by their underground sewage.
The King sent servants to help his people but he knew their help was only temporary relief for the people.  Only He had the answer and he was prepared to act to save them himself.
The King took off his crown of gold and jewels and set aside his glorious royal robe and he put on the ordinary clothes that the people wore and left the splendor of His palace.  He went into the midst of his own people.  They did not recognize him.
He descended into the sewage and did what had to be done so the people can have fresh, clean water to drink. Eventually a few began to realize who he really was and began telling the good news to others; about how their King sacrificed everything to come down and give them a new lease of life because of his great love for them.
However, most people took one look at the man covered in their own filth and said, "This can't be our King!  Where's his crown? Our King is too lofty to ever be dirty like this! Besides, he didn't say, 'I am your king; honor me.'"
After the work was finished, the King returned to His palace and put on his crown and royal robe again. The people who recognized who the King was and what He had done for them were filled with gratitude and obtained a new source of life-giving water.
The rest of the people who denied that it was the King, refused to accept what he had done for them and chose to continue drinking from the old contaminated sewage water, not realizing that they were heading for a slow, painful death.