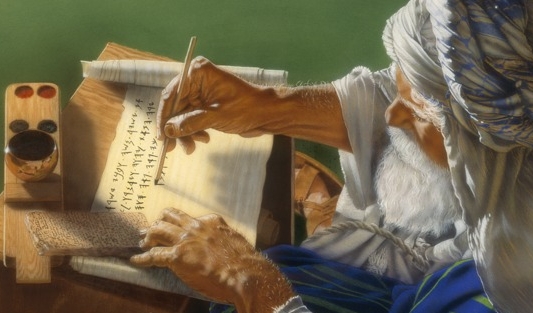 Moses recorded what God said.
"I (God) will raise up for them (Israelites) a prophet like you (Moses) from among their brothers (the 12 tribes of Israel). And I will put my words in his mouth, and he (the prophet) shall speak to them (Israelites) all that I command him." (Deuteronomy 18:18; words in parentheses mine)
WHO IS THIS PROPHET MOSES WROTE ABOUT?
Jesus said: "If you believed Moses, you would believe me, for he wrote about me. But since you do not believe what he wrote, how are you going to believe what I say."(John 5:46-47)
HE WROTE ABOUT ME!
Jesus Himself is declaring and admitting that Moses wrote about him!
In fact all the prophets wrote about Jesus.
"Then Jesus took them (disciples) through the writings of Moses and all the prophets, explaining from all the Scriptures the things concerning himself." (Luke 24:27)
Jesus is the ONE. Jesus is the Way and the Truth and the Life.
So Jesus said, "When you have lifted up the Son of Man, then you will know that I AM HE and that I do nothing on my own but speak just what the Father has taught me. (John 8:28)
If you do not believe that Jesus is who He claims to be, this is what will happen to you…..
Jesus continued, "You are from below; I am from above. You belong to this world; I do not. That is why I said that you will die in your sins; for unless you believe that I AM who I claim to be, you will die in your sins." (John 8:23-24)